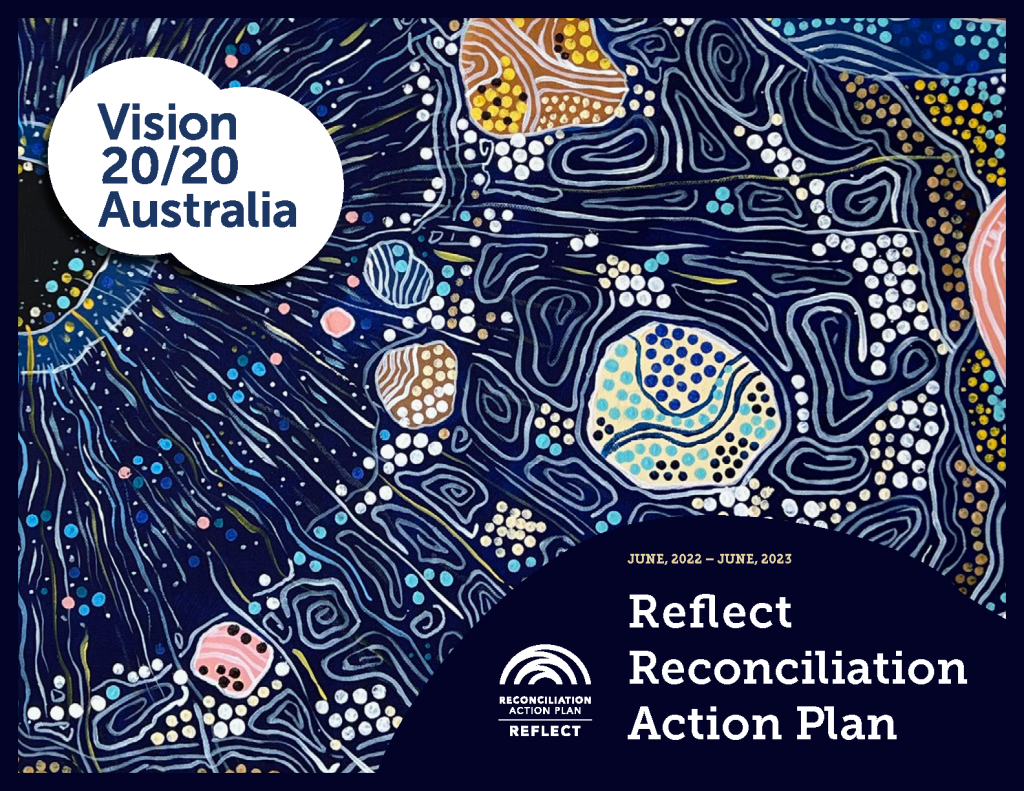 Since 2006, Reconciliation Action Plans (RAPs) have enabled organisations to sustainably and strategically take meaningful action to advance reconciliation.
Based around the core pillars of relationships, respect and opportunities, RAPs provide tangible and substantive benefits for Aboriginal and Torres Strait Islander peoples, increasing economic equity and supporting First Nations self-determination. 
The Vision 2020 Australia Reflect Reconciliation Action Plan (RAP) was launched at the National Aboriginal and Torres Strait Islander Eye Health Conference in Larrakia Country.
This is a milestone step towards our commitment to reducing current inequities in eye health and vision of Aboriginal and/or Torres Strait Islander peoples; and supporting their right to self-determination.