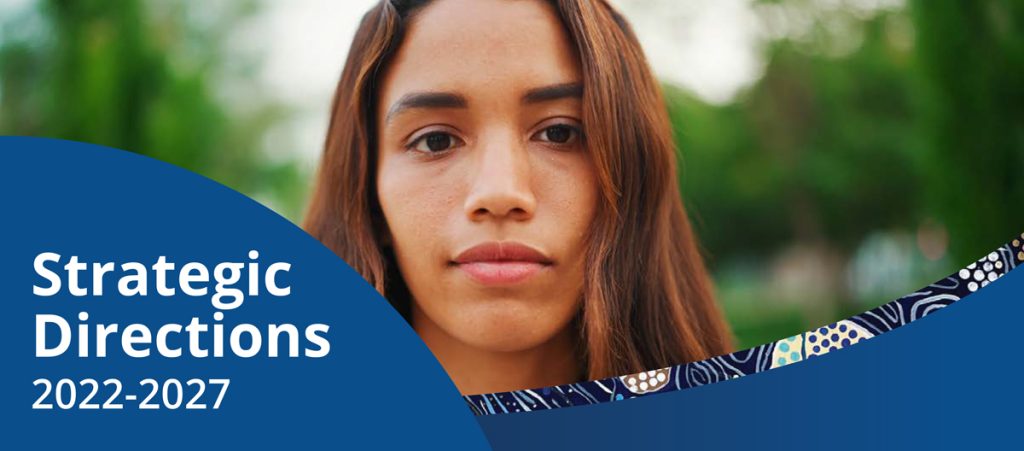 Vision 2020 Australia is proud to launch its latest Strategic Directions framework that will drive the organisation over the next five years.
Created in consultation with our Board, Committees and Members, we have set an agenda of universal access and social inclusion, focusing on those for whom the greatest needs and gaps exist, and those whose participation is lowest because of blindness or low vision.
Together, with our members, we are aiming to:
Integrate eye health with broader 

health and social systems, narrowing access 

gaps

Build participative structures in critical 

foundational determinants of health 

and wellbeing including education and 

employment; and

Improve aged and disability service systems 

to better meet the needs of people who 

are blind or have low vision and ensure full 

participation and independence

Aim to ensure eye health and vision care are 

included as an international development 

priority.
View our 2022-27 Strategic Directions publication in PDF format.
Download a copy of our 2022-27 Strategic Directions publication in Word format.