The Hon Christopher Pyne (Chair)
The Hon Christopher Pyne is Chairman of Pyne and Partners and a Professor in the UniSA Business School amongst other appointments. Christopher served as a member of Federal Parliament from 1993-2019, leading reforms across the Ageing, Education, Industry Innovation and Science, Defence Industry and Defence portfolios. Christopher's father, Remington, was a past President of RANZCO, contributing to the creation of the first National Trachoma and Eye Health Programme. Christopher has witnessed firsthand, particularly in indigenous communities, the work of the eye sector and is keen to ensure it receives the support it deserves.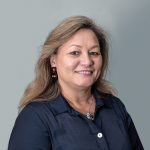 Jaki Adams
Jaki Adams was born and raised in Darwin (Larrakia Nation) and is of both Aboriginal and Torres Strait Islander descent, with ancestral links to the Yadhaigana and Wuthathi people of Cape York Peninsula, traditional family ties with the Gurindji people, and extended family relationships with the people of the Torres Straits and Warlpiri.  Jaki has 25 years experience in government and non-government/international development sectors. As Director Program Implementation – Oceania, Jaki oversees eye health programming, social justice and advocacy for The Fred Hollows Foundation's Indigenous Australia Program, as well as programming and stakeholder management across the Pacific, Timor Leste, Philippines and Indonesia.

Dale Cleaver
First co-opted to the Vision 2020 Australia Board on 28 March 2019, Formally ratified at the 13 November 2019 AGM. Qualifications: Bachelor of Arts (Social Work), Senior Exec Leadership and Coaching Program. Experience: CEO, Guide Dogs NSW/ACT; Chairman, Australian Blindness Forum. Former; CEO of Campbell Page LTD, Royal District Nursing Service SA, Australian Red Cross- National Office, Australian Red Cross – South Australia; Board Member Centre of Eye Health; Member of the Australian Institute of Company Directors; Fellow of the Australian Institute of Management; Former Board Director, Spastic Centres of South Australia; Honorary Life member of Spastic Centres of South Australia; Former Chairman Volunteering SA.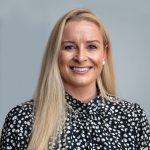 Dr Jessica Gallagher
Elected to the board in 2014 and global ambassador since 2010, Dr Jessica Gallagher is aware of the issues and importance of eye health through her own unique experiences personally and professionally as a person with low vision. Jess seeks to provide a relevant firsthand perspective and continued advocacy to the ongoing vision and success of Vision 2020 Australia. As someone with low vision she is focused on helping the board connect with a different audience and would bring lived experiences of the people Vision 2020 are advocating on behalf of so that people can participate and live an independent life in the way they choose to.

Andrew Harris
First appointed: Nov. 2016- November 2019. Andrew Harris is a well-known Melbourne optometrist registered by the Optometry Board of Australia since 1990. Andrew owns and has run his own optometry practice in North Melbourne from 1992. Andrew has a depth of experience as an optometrist and leader of the optometry sector having been involved in optometry leadership position at both the state and federal level Experience: Immediate former National President, Optometry Australia; Former Director, Optometry Australia; Former President, Optometry Victoria; Former Director, Optometry Victoria; Former Member; National Vision Research Institute Board; Former President, Australian College of Optometry; Former Councillor, Australian College of Optometry; Graduate, Australian Institute of Company Directors. Graduate of the AICD: 2008.

A/Prof Heather Mack AM
Clinical Associate Professor Heather Mack (B Med Sc, MBBS, MBA, PhD, FRANZCO, GAICD) is an Australian ophthalmologist. She has held senior leadership positions with the Royal Australian College of Ophthalmologists over the past 17 years, including President (2018-2020). She works in her private ophthalmology practice, and has experience in clinical research in academia, with industry and with government. She has been involved in 19 clinical trials (Phases 1-3), and is on the Advisory Board for voretigene neparvovec gene therapy in Australia. A/Prof Mack has been an invited speaker at over 20 times and has over 47 peer reviewed publications.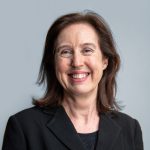 Maureen O'Keefe (Deputy Chair)
Maureen was first appointed to the Vision 2020 Australia Board in November 2013 and has been the Deputy Chair of Vision 2020 Australia for several years following a term as Chair of Audit and Finance Committee. Qualifications: BSc(Hons); MBA; DipEd; GAICD, WCLP. Maureen is an experienced CEO, having recently completed an 8 year term as CEO and Board Director of the Australian College of Optometry/ National Vision Research Institute. This followed 8 years as COO of the Walter and Eliza Hall Institute of Medical Research, and previous senior executive roles in the higher education sector. Maureen has extensive governance experience as a Board Director outside the eye health and vision sector including Very Special Kids, ARC Centre of Excellence in Convergent Bio-Nano Science and Technology, Board Director and Deputy Chair of BioMelbourne Network (BMN) and Ministerial appointments on three Victorian Government translational research bodies, including the Ministerial Advisory Committee for Medical Research Strategy, the Ministerial Consultative Council for Clinical Trial Research, and the Victorian Cancer Agency.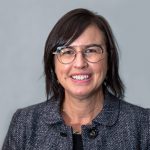 Jane Schuller
Jane Schuller has 25 years' experience in eye health care. She is a qualified orthoptist in both Australia and the USA and has had 10 years' experience in large teaching eye hospitals and private ophthalmology practices in Singapore, Bangkok and the USA. She is President of Orthoptics Australia, past Victorian Chair and has held a number of other state and federal roles. In 2019, she completed the Australian Institute of Company Directors, Directors Course. She continues to work at the Royal Melbourne Hospital and in several private ophthalmology practices.

Tony Starkey
First appointed as a director of Vision 2020 Australia November 2019, Tony Starkey has been part of the Eye Health and Vision Rehabilitation sector for over 30 years. As a person with lived experience of severe vision loss Tony has an extensive knowledge of Rehabilitation Services, Public Policy covering Eye Health and Disability / Aged Care. Tony is currently President of the Blind Welfare Association, employed by the Royal Society for the Blind SA and a previous Director of Blind Citizens Australia and the Australian Blindness Forum. Tony was involved with the formation of Vision 2020 Australia and maintained a keen interest in its development.
Shaun Tatipata
Shaun Tatipata is Narrindjeri/Wuthathi with family connections in the Torres Strait, Cape York and South Australia. Shaun's professional career has been devoted to advancing the health and well-being of Aboriginal and Torres Strait Islander people. Having trained as an Aboriginal Health Worker (AHW), Shaun gained extensive experience in delivering Primary Health Care and designing and implementing outreach programs in communities. It was through these roles that Shaun developed a passion for preserving and restoring sight, and set out to specialise in delivering culturally safe eye care services combining the unique skill set and cultural brokerage role of an AHW with the clinical expertise of Optometrists and Ophthalmologists.