World Sight Day, held on the 13 October 2022, is one of the most important days of the year for the eye health and vision care sector.  
It's an international event that provides an opportunity to focus the world's attention on the importance of good eye health and vision care. 
This years World Sight Day will focus on the #LoveYourEyes campaign which aims for 5 million sight tests to be pledged during the month leading up to World Sight Day. 
#LoveYourEyes is about creating awareness that everyone, at some stage in life, will experience an eye health issue. Those of us who can access eye care should prioritise our eye health and support efforts to ensure that everyone enjoys the same access.  
This World Sight Day the focus is on reaching Parliamentarians and other key decision makers. By activating these key stakeholders, we hope to reach the public with a clear message – the importance of taking care of our eyes. 
We are calling on our members and supporters to join us in helping Australian's prioritise their own eye health and world leaders to ensure eye care is accessible, inclusive and affordable to everyone, everywhere.
How to get involved
Take a staff photo, and post on social media of you and your team wearing Heart Glasses
Share an article in your organisations newsletter. We've prepared a draft article

 you can use as a template

 

Embed the

#

LoveYourEyes

message in your emails with this custom signature block.

Organise eye tests with influencers in your sphere, somewhere photogenic.

Use and share the social media tiles 

in the lead up and on World Sight Day, using the hashtags:

#LoveYourEyes and #WorldSightDayAU – and tag us on Facebook 

@Vision2020Au

 

Encourage your staff and supporters to #TakeThePledge – learn how here

Make an

appointment

to have an eye test.
What else can your organisation do to support World Sight Day
Our colleagues at the International Agency for the Prevention of Blindness have a range of toolkits and resources to support your efforts. 
You can also promote the annual Photo Competition. Since 2015, the IAPB World Sight Day Photo Competition has highlighted the importance of eye health, by shining a light on the social and economic impact of vison loss, and to celebrate the tireless efforts of those who work to ensure healthy vision for all.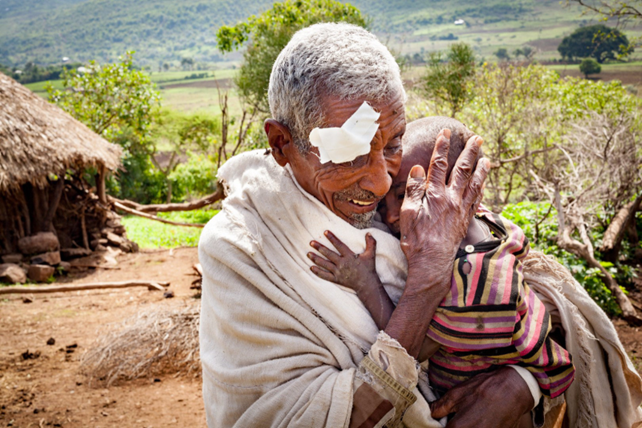 Downloads
World Sight Day 2022 Resource Kit
World Sight Day 2022 Social Media resource kit
Media enquiries