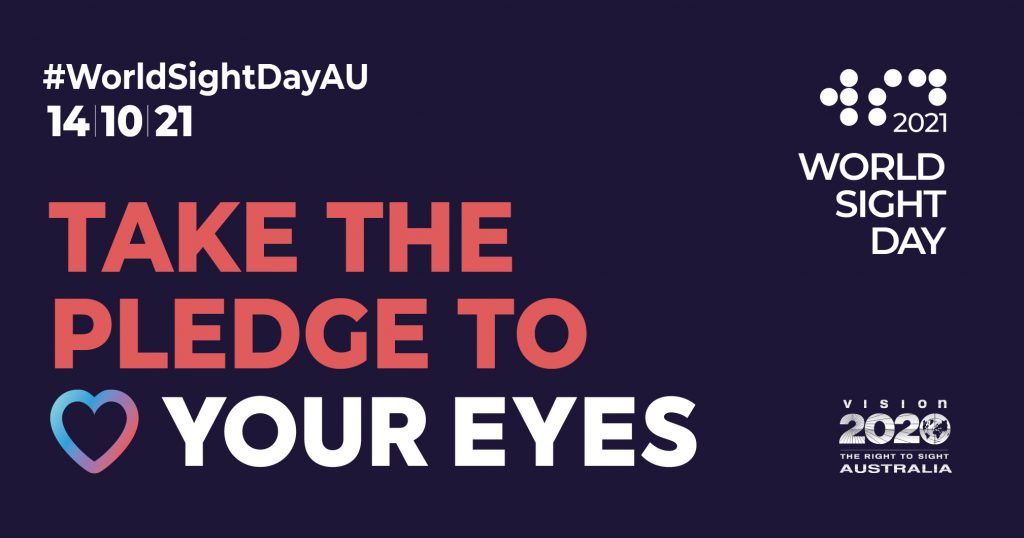 World Sight Day is an annual day of awareness to focus global attention on blindness and vision impairment, and is held on the second Thursday in October each year.
This year's World Sight Day theme is Love Your Eyes, and even though the COVID-19 pandemic is effecting all of us in different ways, it's a great time to show our eyes some love. We're asking all Australians to:
Take the pledge to #LoveYourEyes
Have an eye test as soon as you can.
Don't ignore changes in your vision.
Maintain your ongoing treatment if you have an existing eye condition.
Due to different lockdowns in each state you may be able to get a test straight away, or you may have to wait till rules change – check if optometrists in your state are open for routine care.
Optometrists in all states are permitted to provide urgent care, so don't delay seeking treatment if you notice a change in your vision. Find an optometrist now.
Download World Sight Day resources:
Media enquiries
Ben Jessup 0410 632 123 or bjessup@vision2020australia.org.au