Vision 2020 Australia held a morning tea that was organised by Courtney Saville, and featured guest speaker Chelsea Huggett who currently works in Inclusive Development at CBM Australia, and who has previously worked with The Fred Hollows Foundation in Timor-Leste.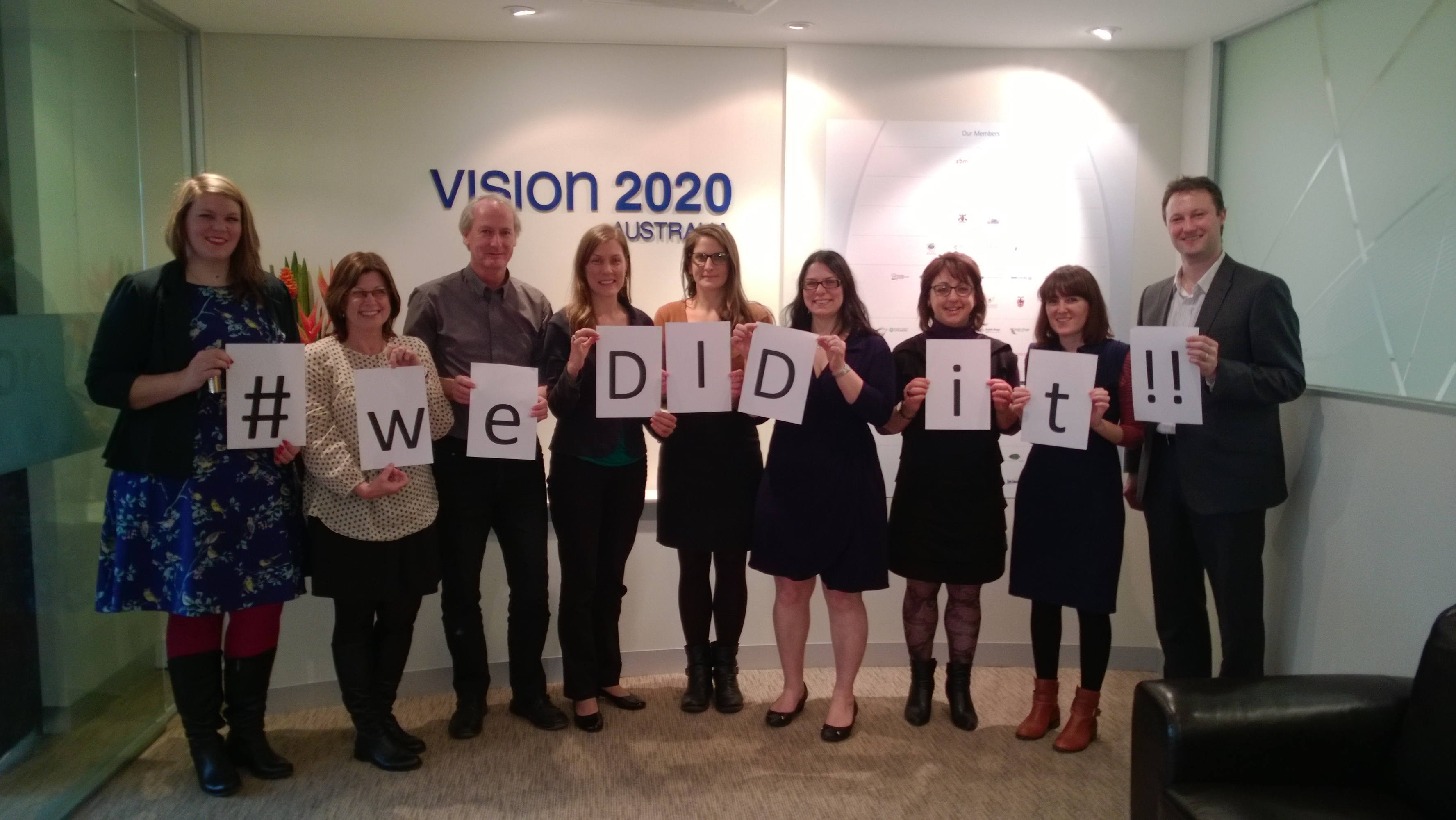 View Photo Gallery

(Visual display only)
Chelsea kicked off the morning tea with an introduction into Disability-Inclusive Development, provided us some high level statistics on disability at the global scale, and showed us a video from CBM's End the Cycle campaign that explains disability in the development context. Chelsea went on to describe the purpose of the ADDC Day of Action and the importance of appointing an Ambassador for Disability-Inclusive Development prior to the high level meetings that will work to determine a development agenda at the conclusion of the Millennium Development Goals in 2015.
We then watched a short video on disability and health in developing countries, as well as a personal story video of a blind girl from Bangladesh. Both videos are from the End the Cycle campaign.
The morning tea finished with a general chat and some great home cooked food by the Vision 2020 Australia staff. Chelsea talked to us about her time in Timor-Leste working with The Fred Hollows Foundation and how this perspective from spending time in-country informs her current work at CBM Australia. The morning was a wonderful sharing and learning opportunity!