Initially I was anxious about adapting sessions to video conferencing because I wasn't familiar with the online programs. But after making my own enquiries and looking into the research on video consults I found that many other health services were being delivered this way and it gave me the confidence to adapt my face-to-face sessions and perservere through the sometimes tricky moments.
I also felt a huge relief knowing I could provide clients living in remote areas with more regular support. Rather than only being able to travel to my clients once or twice a year I am now able to make frequent appointments, similar to what happens with the families in the city. The impact of regular sessions will make it easier to assist with their development and help children overcome the day-to-day challenges.
The new VidKids program will utilise the increased reach of the National Broadband Network and bring together an expert consortium of health service providers passionate about improving outreach service delivery to children with hearing and vision impairment. It will provide many children who are a long way from central health clinics with life changing support.
Besides overcoming the distance barrier there are other benefits to online sessions. Parents like the ease of using the video conferencing, they are more relaxed, and not concerned about a stranger coming to their house or having to clean up.
Video conference sessions also provide a better means of personal connection than using the phone. I've had parents tell me they prefer online contact even at times when there's been a bad connection because they like to see my face. It can help parents feel more at ease when they are talking to me about things that can often be quite emotional.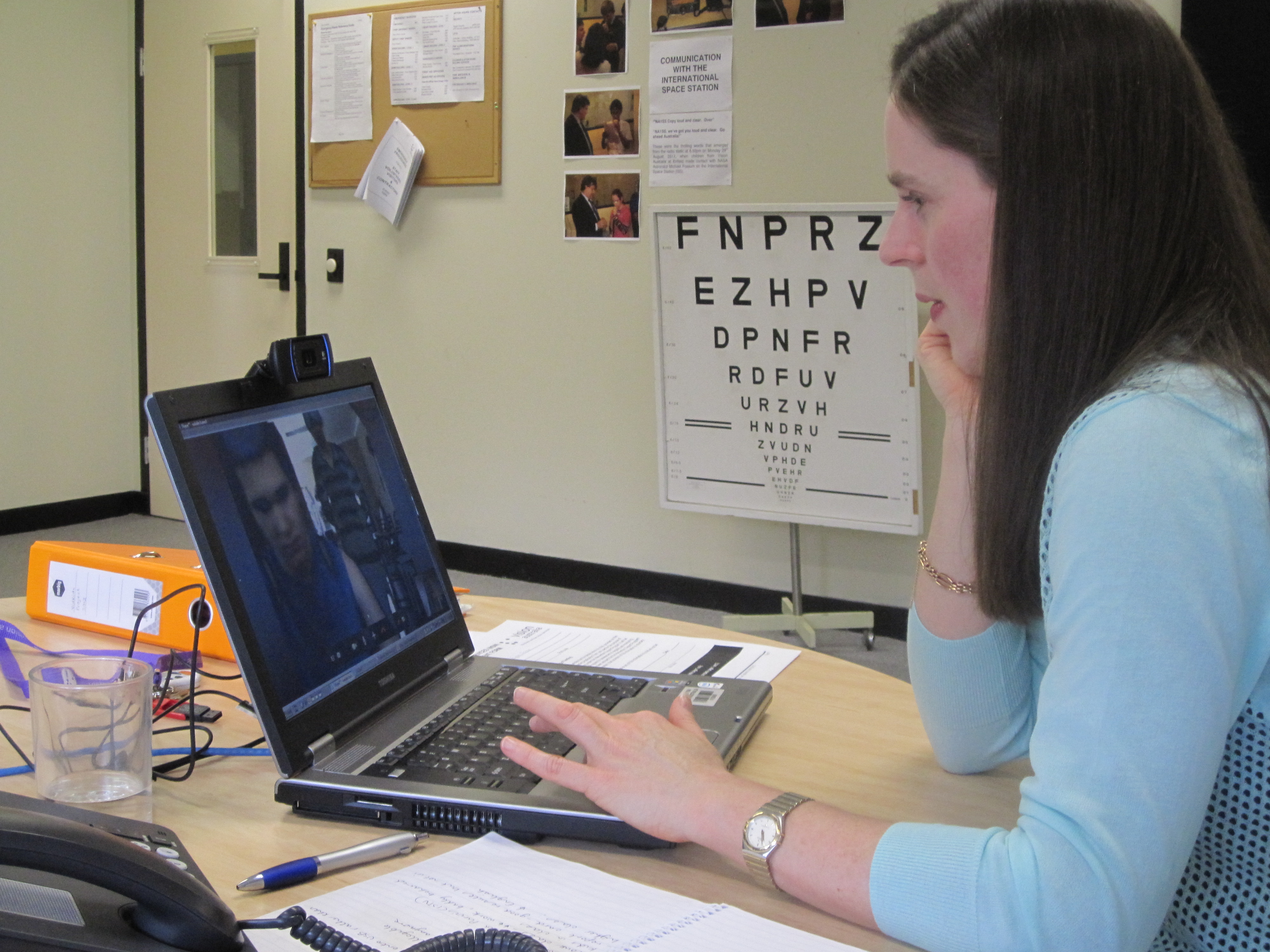 Natalie Kaine, an Occupational Therapist based in Vision Australia's Sydney office.
Photograph courtesy of Vision Australia.