Last Thursday was an extra special day here at Vision 2020 Australia. Not only did we celebrate World Sight Day (WSD) with our friends across the world but we also had the opportunity to recognise the decade of dedication our Chair, the Hon Dr Barry Jones AO, has given to preventing avoidable blindness and vision loss.
Oh and did I mention it was Barry Jones' birthday! Turning 80 is a milestone and so we held a birthday bash to 'mark the date' and acknowledge the important contribution Barry has made.
At his WSD birthday breakfast at Parliament House, Barry took the opportunity to ask the Prime Minister directly to grant his 'birthday wish' and commit $35 million in funding for eye health promotion. While the PM wasn't in a position to grant his wish on the day, she did say her government would work with Vision 2020 Australia and noted the presence of the Health Minister, the Hon Tanya Plibersek. As many will know, Barry himself has glaucoma and it was the early detection of this condition that saved his sight.
World Sight Day provides an opportunity to raise the profile of the causes of blindness and vision impairment and the fact that 75% can be prevented or treated. I'm sure you will agree Barry Jones' 'birthday wish' made the message extra poignant this year!
I would personally like to say a heartfelt thank you to Barry for all that he has contributed to the cause during the past ten years. His passion for eliminating avoidable blindness and reducing the impact of vision loss in Australia and our region has had a significant impact on stakeholders of all political persuasions and fostered strong bi-partisan support.
Enjoy the photographs below and be sure to look out for the one with the Prime Minster Julia Gillard signing a giant pledge birthday card for Barry!
Card signing: Prime Minister Julie Gillard pledges a commitment to join the fight to tackle avoidable blindness and the impact of vision loss.
Barry Jones cutting his birthday cake with the Prime Minister.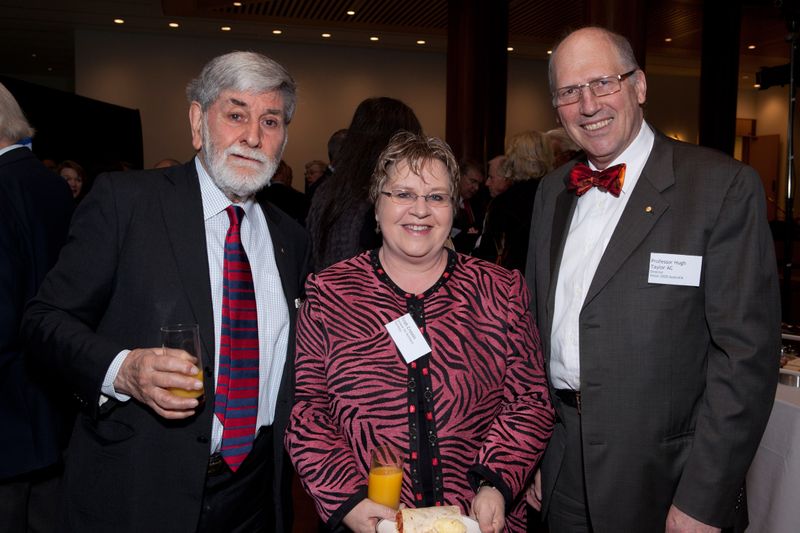 Barry Jones celebrates with Senator Trish Crossin and Professor Hugh Taylor AC.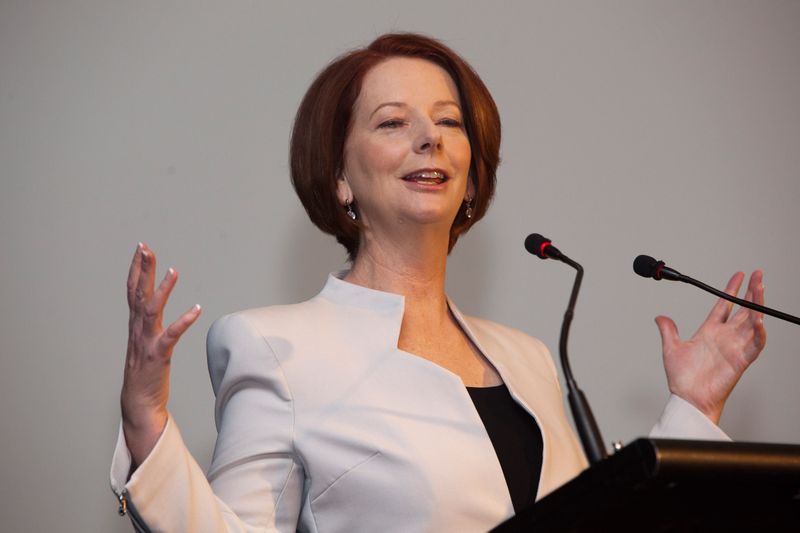 Happy Birthday Barry! Barry Jones receives warm wishes from Julia Gillard at his birthday celebration.
Photographs taken by Eric Piris from ID Photo.